I did it! I have turquoise highlights instead of purple ones. When I bought Manic Panic purple dye, it only really worked when I left it on all night. Still, it wasn't THIS bright! This brand is "Punky Colour". Also left it overnight and look how awesome!
Tonight I'm seeing
The Lumineers
in concert with Kady! Yay! so fun. Unfortunately, can't take the camera, so there won't be pictures.
Here are some fun pictures from today! So sunny and nice.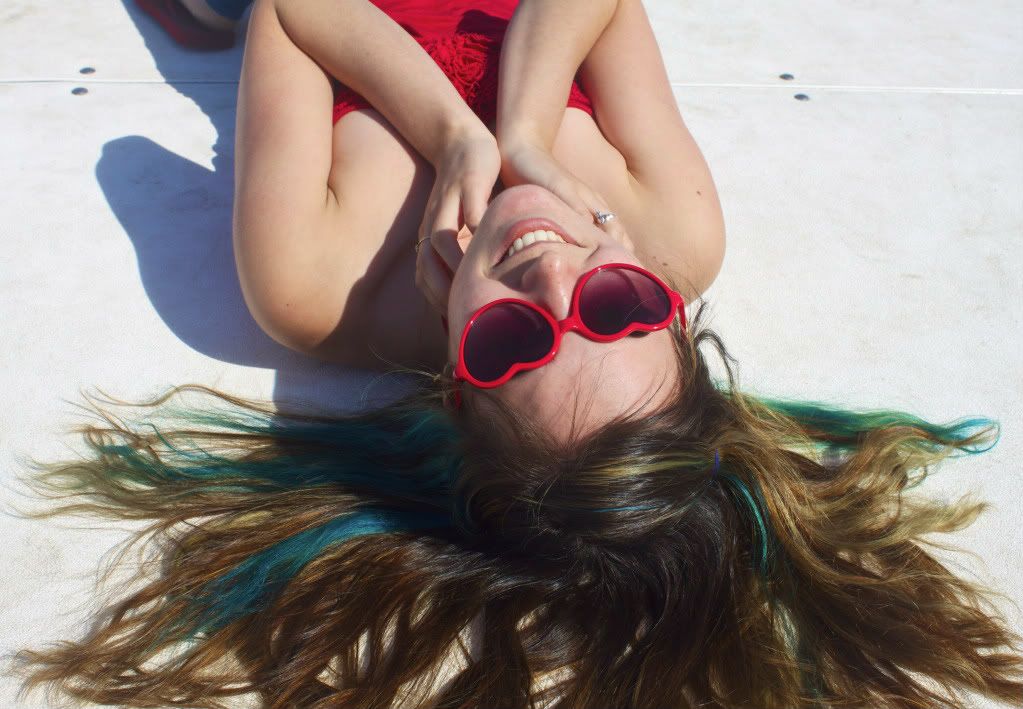 Like my turquoise highlights? I love them so much!
Have a wonderful Wednesday! xx
V.