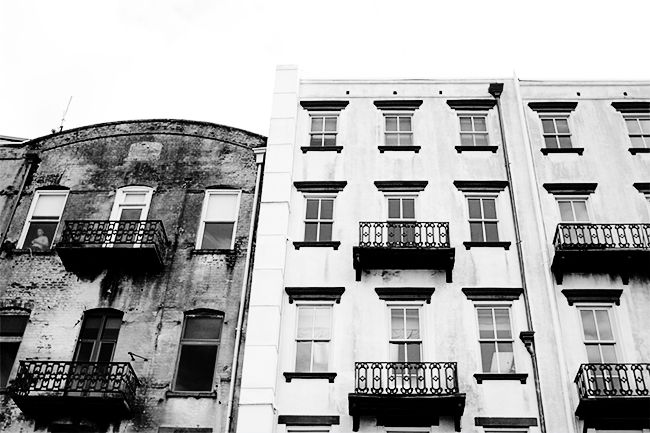 Hello! Savannah here from
Maiedae
. While Valentina is away, she asked me to share some of my top traveling tips. One of my favorite things to do is take "mini" road-trips in the South East. Since my husband and I are working hard to pay off student loans during this time in our marriage, it hasn't been practical for us to take long vacations together. We've worked around this by taking mini vacations throughout the year and saving big time on our budget. Here are a couple of my tips for traveling for less:
1. Take a Carry On - If possible, save luggage fees by packing a carry-on. I purchased a hard case carry-on last year and it has been amazing to use. It travels well through the airport and fits perfectly in any overhead compartment.
2. Ditch the Hotels -
Recently I've been using
VRBO
for all of my vacation and travel lodging. VRBO is a vacation rental website where you can rent beautiful lofts, apartments and homes with full kitchens in beautiful locations for a great price. There is a wide variety of places to choose from all around the world. Every time we use this service we end of saving up to 50% (or more!) on what we would have spent on a hotel. PLUS they almost always have a full kitchen which is great for cooking your own meals and saving on going out to eat.
3. Make it Special & Set a Budget - Think about the money you will spend on your trip. Budget enough for food, travel and shopping. Instead of going out to eat somewhere fancy every night, set one or two night to being a special celebration night and spend a little extra on those special nights, saving on the other nights.
4. Goodies - Try not to make purchases you can already make in your hometown. When purchasing a souvenir, make sure it's something unique and special that holds a memory from your trip.
5. Go With Friends & Family - Traveling with a group will save costs and allow you to split lodging, travel and food throughout your trip.
I wish you many amazing trips and beautiful memories throughout the year!

Savannah