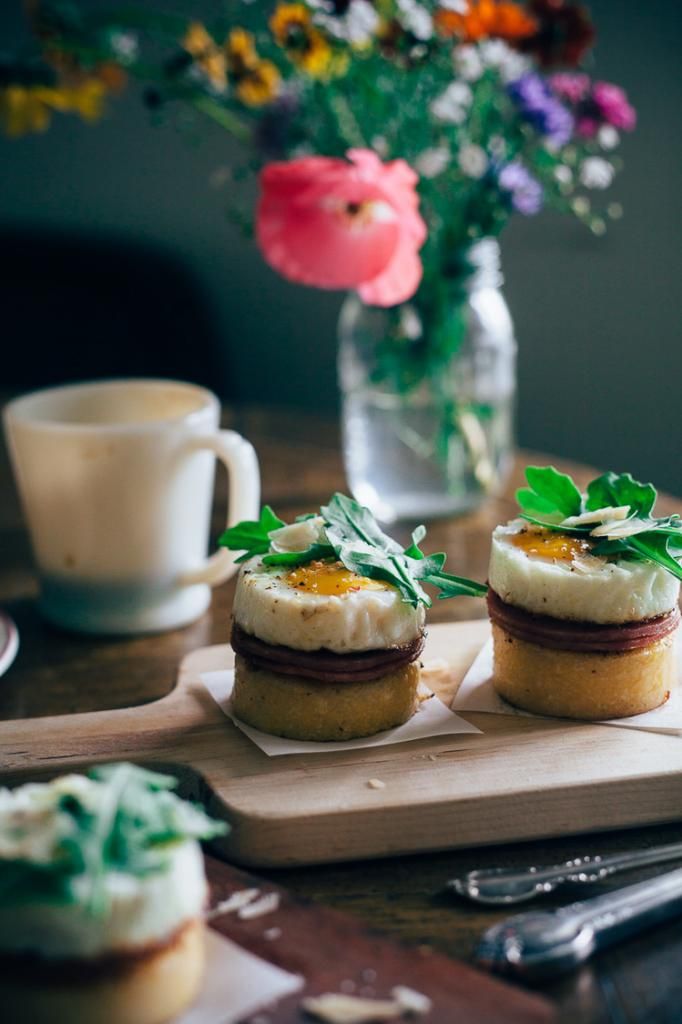 If you're vegan, sorry. This post is not for you! Next one, don't worry. I actually love eggs. I'm not very adventurous though. My usual in the morning (when I'm home and not at Smith) is a two egg white omelet with cheddar and tomatoes. I also love when Smith has hard boiled eggs because I get rid of the yolk and mix the whites with cottage cheese and pepper... it's delicious. Eggs are really nutritious and healthy and amazing and I think we should all eat them and be adventurous together! Here...
10 EGG RECIPES
you can eat it without being able to spell it...
shakshuka with feta
this looks amazing!
garlicky polenta with spinach and runny eggs
simplicity at its best:
breakfast sandwich
poached eggs in red wine sauce
... finally not a breakfast!
eggs with shaved brussell sprout salad
sounds great
I never bake eggs! I see now that I should –
baked egg w/ ricotta, thyme & chervil
and as a salad...
asparagus, egg & bacon
garlicky sautéed greens with eggs
– I like garlic?
seems heavy but kind of delicious?
bacon, egg & leek risotto
I've poached one egg in my entire life –
Poached egg and avocado toast
Any good recipes out there? What do you like? Have you tried any of these? If you have, let me know in your comments and I'll post a link to yours!