Holy hell, how is it already 3:30pm? What a blogger I've been. Procrastination comes oh so naturally to me. It's like a gift. A talent. But I had to write eventually... I guess that's now. It's October break. That lovely time of year when we get two days off which means
four day weekend!
Everyone leaves and the campus is almost empty. The festivities started Friday evening. I'm pretty sure I fell asleep at around 11pm. Such a grandmother these days. Waking up at 6:30 every morning is haaard though! Apart from spending far too much time on
Pinterest
, dreaming up menus, inviting my friends in Paris over for brunch or dinner, cooking up a delicious storm...
I also finished a book in three days. I love the feeling of
wanting
to just sit down with a good book! And that book was
French Kids Eat Everything
. I'm also still in the middle of
The Omnivore's Dilemma
and it's safe to say food is on my mind constantly. I work at a daycare and one of my jobs is unpacking the toddlers' lunches. At first I was amazed at how well the kids ate. It seemed like they had all these organic, natural things in the lunch boxes... but these days I see things differently. Sure, organic is great but a kid doesn't need organic apple juice
and
a banana. In fact, what is with all the juice? Real fruit is far better. Then I realized that so many were getting pretty much no protein. Ah, I could go on and on. Maybe I'll write a whole post on this topic. I absolutely recommend this book.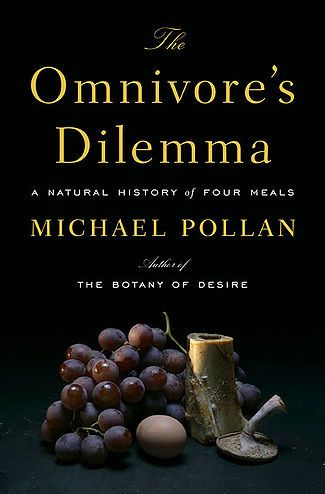 I'm still reading
The Omnivore's Dilemma
but it is damn interesting and terrifying. Even though I haven't finished it, I will go ahead and recommend it. I want to read as many books as possible on all these food topics, even if I don't intuitively agree with some things. You have to know to have an opinion.
I read
this
last year and really enjoyed it. Far easier to get into than
The Omnivore's Dilemma
(it took me forever to finish the first chapter about corn. snooze... kind of. Sorry). This was a great read! Get it!
I just ordered a few new books on education, and food politics, etc... Any suggestions?