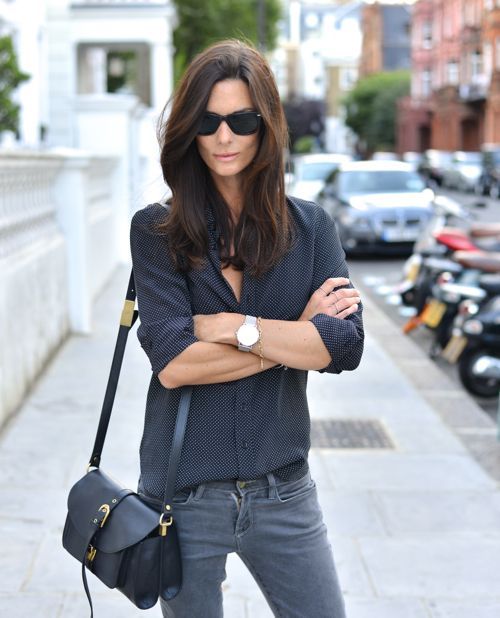 Can someone please tell me how the whole "posting pictures from Pinterest onto your blog" thing works? I see so many blogs that post pictures they've found (on Pinterest or other blogs) and then link them or don't link them back to the original source. Is it technically illegal but people do it anyway? I've started looking up every single source for the pictures I post and am
only
posting if somewhere on the website/blog it says something along the lines of
"
feel free to use my images as long as there's a clear link to this website." I think we should all do that...
Because of my fear that, hey you're not supposed to be posting pictures that are not yours, I will be sharing many links from now on.
when I pinned

this image

, I got some Pinterest notifications right away. Beautiful, right?

Olivia Palermo, so effortless, so lovely!

HERE
again, the girl from the first picture. Love this image.
not that I'm so into colors these days (I wear what I have but if I want to buy something new, it'll be black) but this is lovely
see? all black. Looking cool.
ooooor black & white & grey
also my uniform - HERE
Though I pin a lot of images to
my style board
, I don't actually know what is going in the fashion world. What is trendy, fashionable these days? Why is everything so baggy? I'm small with kind of wide hips (I think), baggy looks even less attractive on me. A lot of crazy stuff out there... I like simple à la Audrey Hepburn. Oh that lady has style... She's a fashion icon.